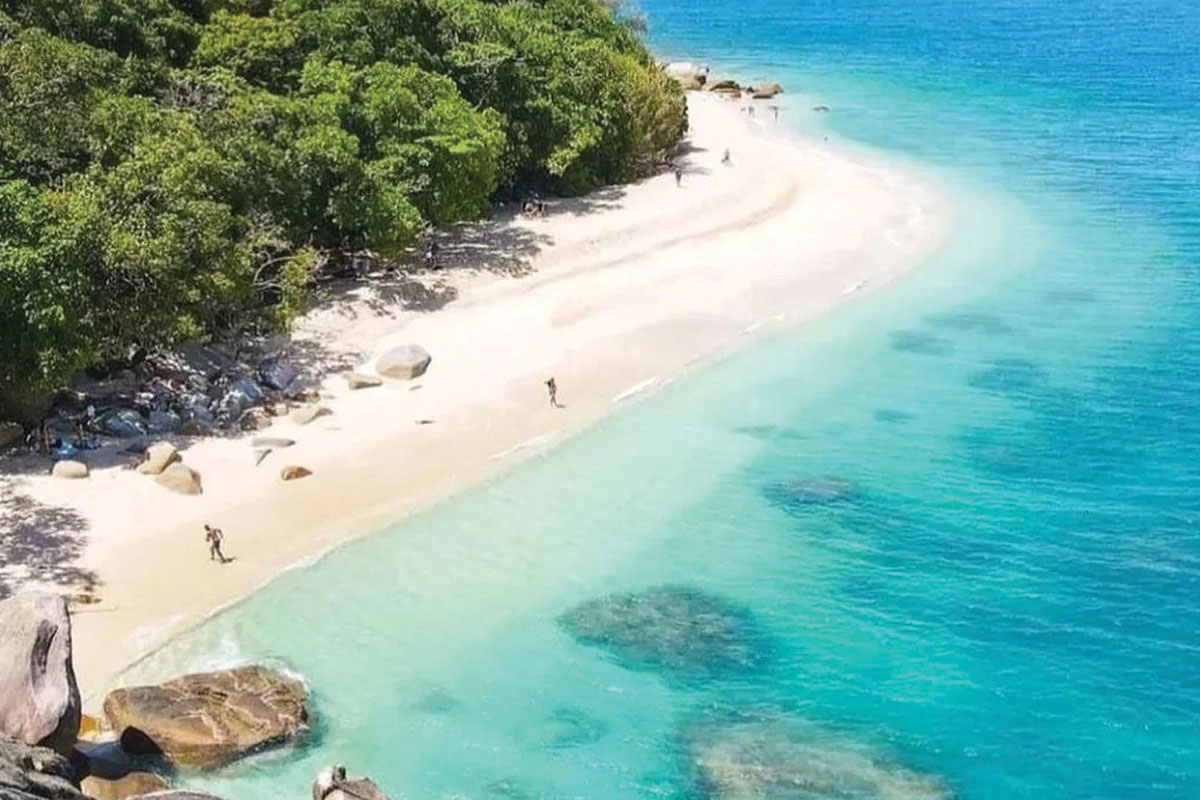 Private Jet Hire & Charter Cairns
The Cairns region is one of Australia's most popular tourist destinations, and for good reason. The natural beauty of the Great Barrier Reef, rainforests and waterfalls are second to none.
But what if you could experience all this without the hassle of commercial travel? Citijet offers private jet charters to Cairns, meaning you can fly directly into the heart of this stunning region in style and comfort.
There are many reasons to choose a private charter over commercial travel, but here are just a few:
You'll avoid the crowds: Commercial flights can be packed, which means you may have to share your space with crying babies or chatty seatmates. On a private charter, it's just you and your guests – so you can relax and enjoy the flight.
You'll save time: Private jets can access smaller airports that are closer to your final destination. This means less time travelling to and from the airport, and more time enjoying your holiday.
You'll have more flexibility: With a private charter, you can choose your own departure times and routes. So if you want to take a scenic detour or stay an extra day at your destination, it's no problem.
If you're thinking of travelling to Cairns, a private jet charter is the ideal way to get there. Contact Citijet today to find out more about our services.
Flying Private Jet Hire & Charter to Cairns
Cairns is one of the most beautiful places in the world and flying in a private jet with Citijet is an amazing experience. The scenery is breathtaking and the experience is unforgettable. Flying in a Citijet charter allows you to see the world in a different way and it is an experience that everyone should have.
Business Flights
There are many benefits to chartering a private jet for business travel, and flying into Cairns is no exception. With a business charter flight, you'll enjoy a stress-free travel experience, avoid delays and cancellations, and have the flexibility to choose your own departure and arrival times.
You'll also be able to work or relax on the flight, knowing that you'll arrive at your destination refreshed and ready to take on the day. Whether you're traveling for a meeting or heading out on a sales call, a business charter flight to Cairns is the perfect way to get there.
Fly In, Fly Out
For those who live in remote areas, FIFO (fly-in, fly-out) flights are a vital lifeline. Cairns is one of the most popular destinations for FIFO workers clocking off for the weekend. Thanks to its tropical climate, stunning beaches and laid-back lifestyle, who wouldn't want to live there.
Whether you're flying in for a week of work or a fortnight of R&R, you're sure to enjoy your time in Cairns. And with a Citijet FIFO flight, you can be there in no time at all. Book your FIFO Charter now.