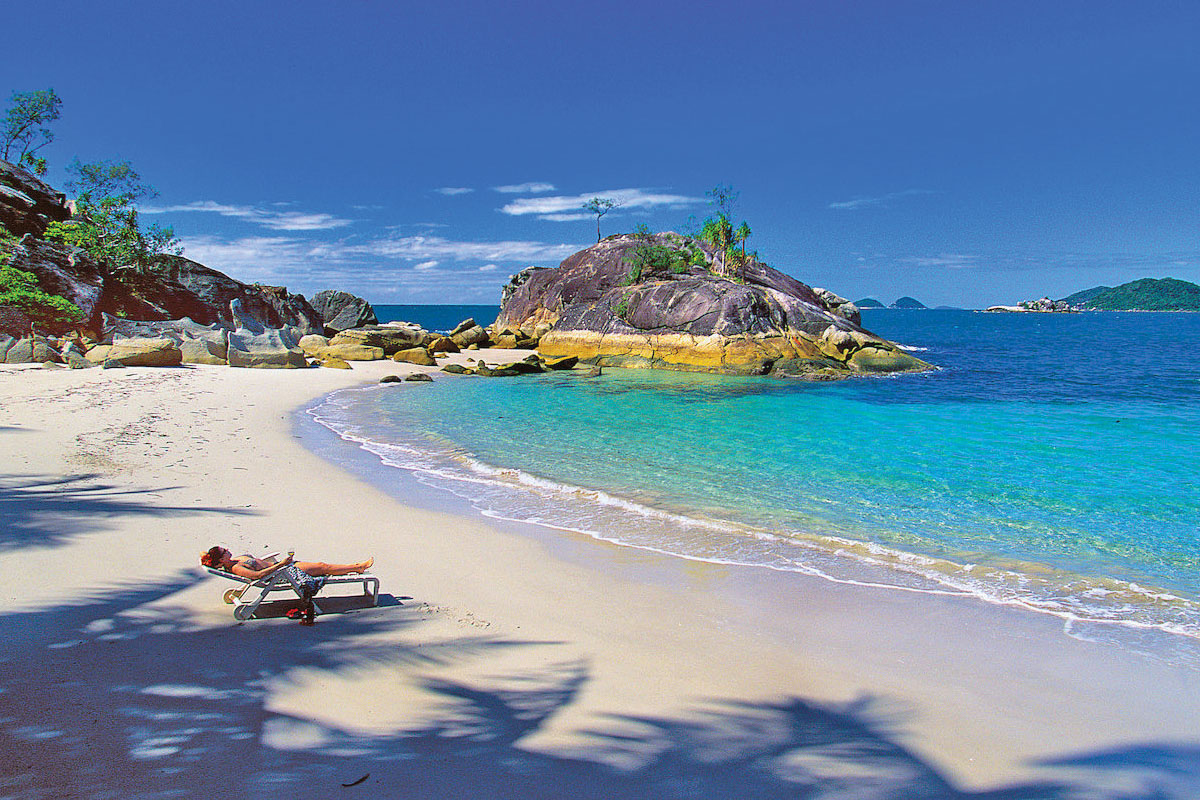 Private Jet Hire & Charter Bedarra Island
Bedarra Island is a tropical paradise located off the northeastern coast of Australia. This secluded island is only accessible by private jet or boat, making it the perfect getaway for those looking to escape the hustle and bustle of everyday life.
Once you arrive on Bedarra Island, you'll be greeted by its pristine white sand beaches and crystal clear waters. There's no better way to relax and unwind than by soaking up the sun on one of these idyllic beaches. If you're feeling active, you can go for a swim, paddleboard, or kayak in the calm waters.
In the evening, you can enjoy a delicious meal at one of the island's restaurants, followed by a nightcap under the stars. As there is no light pollution on the island, you'll be able to see the Milky Way in all its glory.
If you're looking for a truly unforgettable experience, Bedarra Island is the perfect destination.
Private Jet Hire & Charter in Bedarra Island with Citijet
Private jet travel is the epitome of luxury and convenience, and with Citijet, you can experience it for yourself.
Flying private means you can avoid the hassle and crowds of commercial airports. You'll be able to relax in comfort from the moment you step onboard until you arrive at your destination.
On a Citijet private jet, you'll enjoy a personalised experience tailored to your needs. Our team of experts will take care of everything, from choosing the perfect aircraft to planning your itinerary. We'll even take care of the details like catering and ground transportation.
Flying private is the best way to travel, and with Citijet, it's more affordable than you might think. Contact us today to start planning your dream vacation.